The Power of Grapes – Four Benefits for Your Skin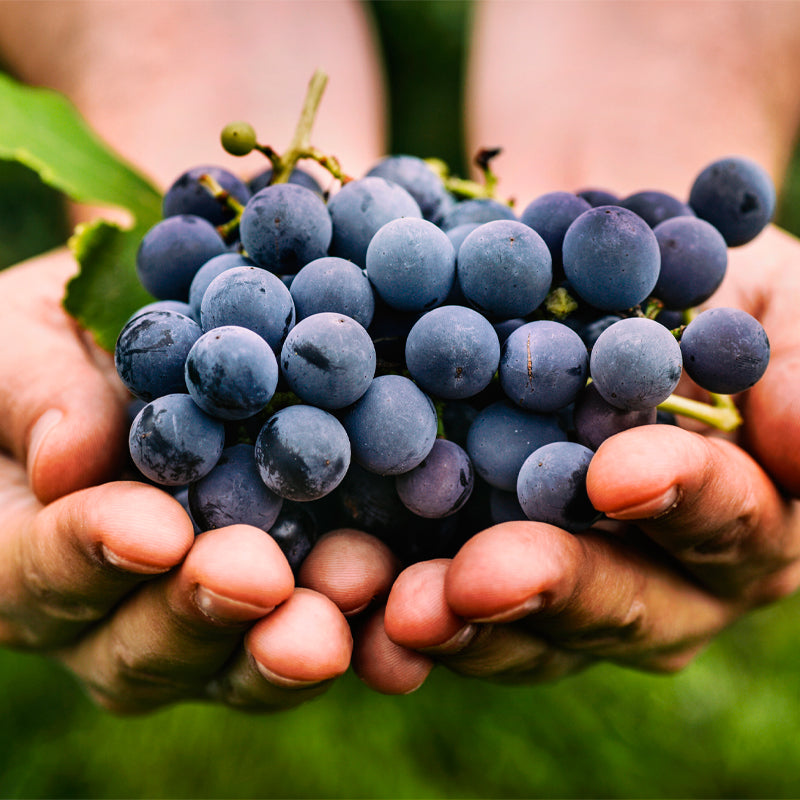 You probably see grapes all the time at the supermarket or in bunches in your refrigerator, but did you know that grapes are a super ingredient that offers amazing benefits when used in skincare products? These plump, juicy vine fruits pack a powerful cocktail of antioxidants, vitamins, and minerals that can address a multitude of skin concerns. Here are four benefits that might make you think differently about that bunch on the table!
Slow Signs of Aging: Grapes contain a number of powerful antioxidants, especially Resveratrol, which is often used in skincare. This natural chemical may slow the effects of oxidative stress in skin, diminishing the appearance of lines, wrinkles, and other signs of aging. It may even extend the lifespan of cells and aid in skin's natural healing process.
Moisturize: Grape Seed Extract contains natural oils that hydrate and may provide antimicrobial and anti-inflammatory benefits. This means it may help to alleviate redness and irritation associated with acne and other topical conditions.
Can Help Lighten the Appearance of Scars: Grapes are also rich in Vitamin C, which has long been known to brighten and even skintone. This can address the appearance of scars or dark spots as well as generally dull-looking skin.
May Combat the Effects of Sun damage: The antioxidant properties in grapes may also help to counteract the damaging effects of UV radiation on the skin. In a new study from UAB, researchers found that eating grapes can protect the skin from acute and chronic UV damage. The jury is still out on topical application, but studies are still ongoing. The combination of antioxidants found in grapes may even provide protection against certain types of skin cancer.
While eating grapes is the best way to get the most out of their beneficial properties, our topical skincare products put the nutrients directly where they may be needed most—onto your skin. Check out our natural, organic, grape-infused products featuring grapes sourced right here in California and feel the benefits for yourself.
To learn more about the power of grapes, check out our ingredients page.
---