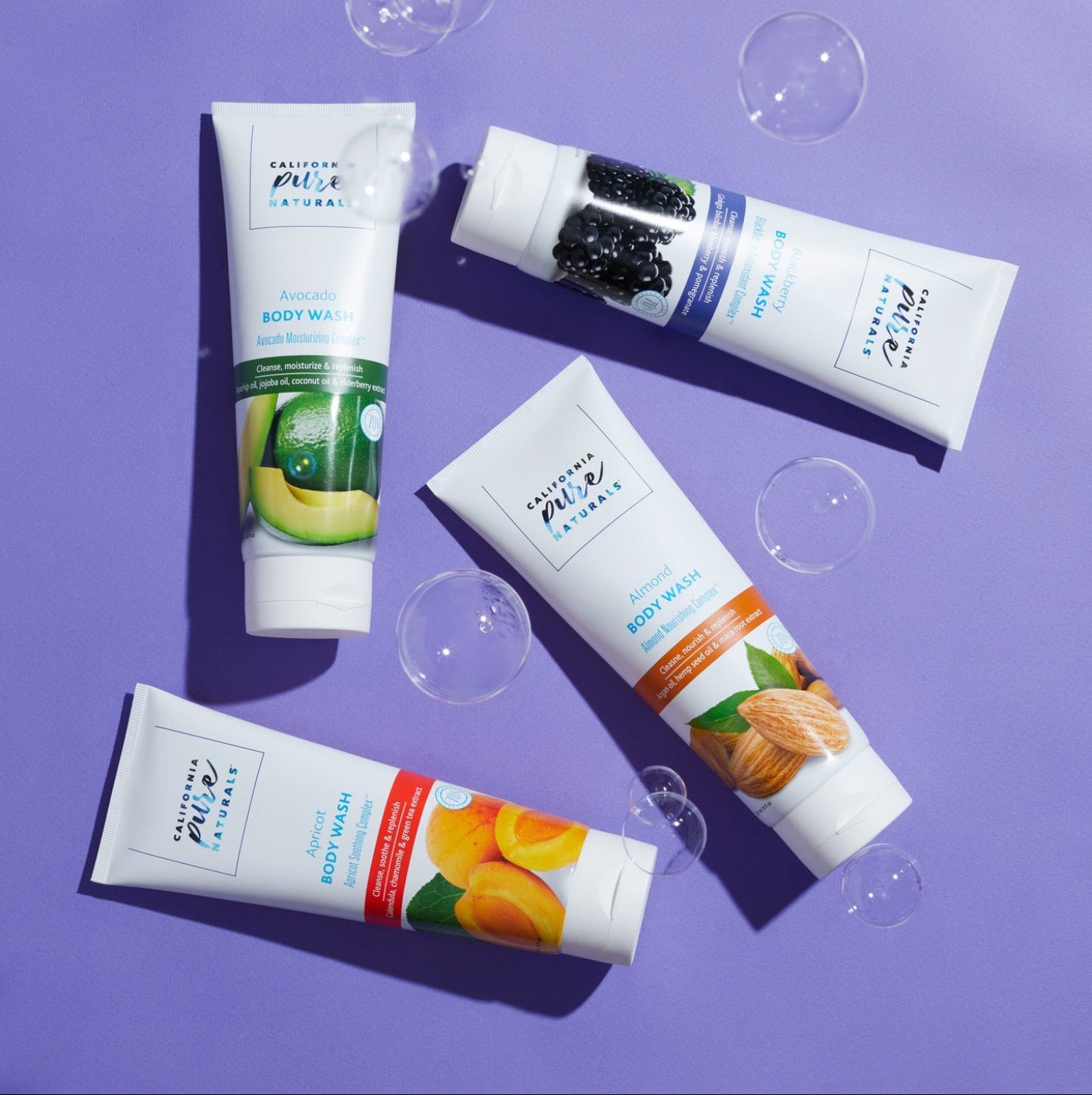 Summer is a wonderful time of year, but spending more time outside can be hard on your body's skin. Here are our recommendations for body washes based on your summer skin concerns.
How Summer May Affect Your Body's Skin
Who doesn't love summertime? Pool parties, beach days, and barbecues are always enticing, but the warmer weather can take a toll on your skin. Sweat, sunscreen, chlorine, sun exposure, and dust can dry skin out or clog pores leading to body acne and other concerns just when you might want to show off a little more skin.
Step Up Your Game with the Right Body Wash for You
The solution is finding the right body wash for your skin type to help rejuvenate your skin on a daily basis and give it the nutrients it needs to stay healthy. Here are our top body wash recommendations for summer and why our clients love them.
Almond Body Wash: Thoroughly moisturizing and loaded with Vitamin E, Almond Oil not only helps skin to stay hydrated, but also provides the amino acids needed for natural collagen production, which reduces signs of aging. It is also high in other nutrients, such as Vitamin B and Zinc and imparts a soft, silky feeling. If your skin is feeling stressed from sun exposure, chlorine, or harsh sunscreens, this is the body wash to get it back on track!
Blackberry Body Wash: This pick is loaded with antioxidants. From our proprietary Blackberry Antioxidant Complex, to Blueberry and Pomegranate Extracts, it packs a powerful punch to fight the effects of external stressors on your skin. If you spend a lot of time in the sun, live in an area with summer smog, or just get dirty sliding into home base, this is the body wash to give your skin the best defense against the environment.
Apricot Body Wash: This gentle cleansing body wash offers a mix of the benefits of the previous two, plus soothing calendula and chamomile for those with sensitive skin. Apricot Oil is rich in Vitamin E and Linolenic Acids, and also provides some antioxidant protection, but is also soothing on the skin. If you have sensitive skin or are looking for a gentler, but still effective cleanse, this might be the right choice for you.
Avocado Body Wash: Moisturize naturally with avocado, a superfood loaded with oleic acid, healthy acids, antioxidants, and Vitamin E. This nourishing skincare ingredient helps to reduce redness and deeply moisturize. Our Avocado Complex is made with organic Avocado Oil, organic Coconut Oil, and organic Kiwi Fruit Extract. We recommend this wash for anyone with very dry or flaky skin that needs a thorough drink of moisture.
Complete Your Care Routine:
Each of these body washes works great on its own, but for maximum benefit, we recommend following them up with our Almond Body Lotion, Blackberry Body Lotion, Apricot Body Lotion, or Avocado Body Lotion. Just as with our washes, each of these lotions is at least 70% organic and never contains any parabens, phthalates, synthetic dyes, fragrances, or harsh chemicals.
---