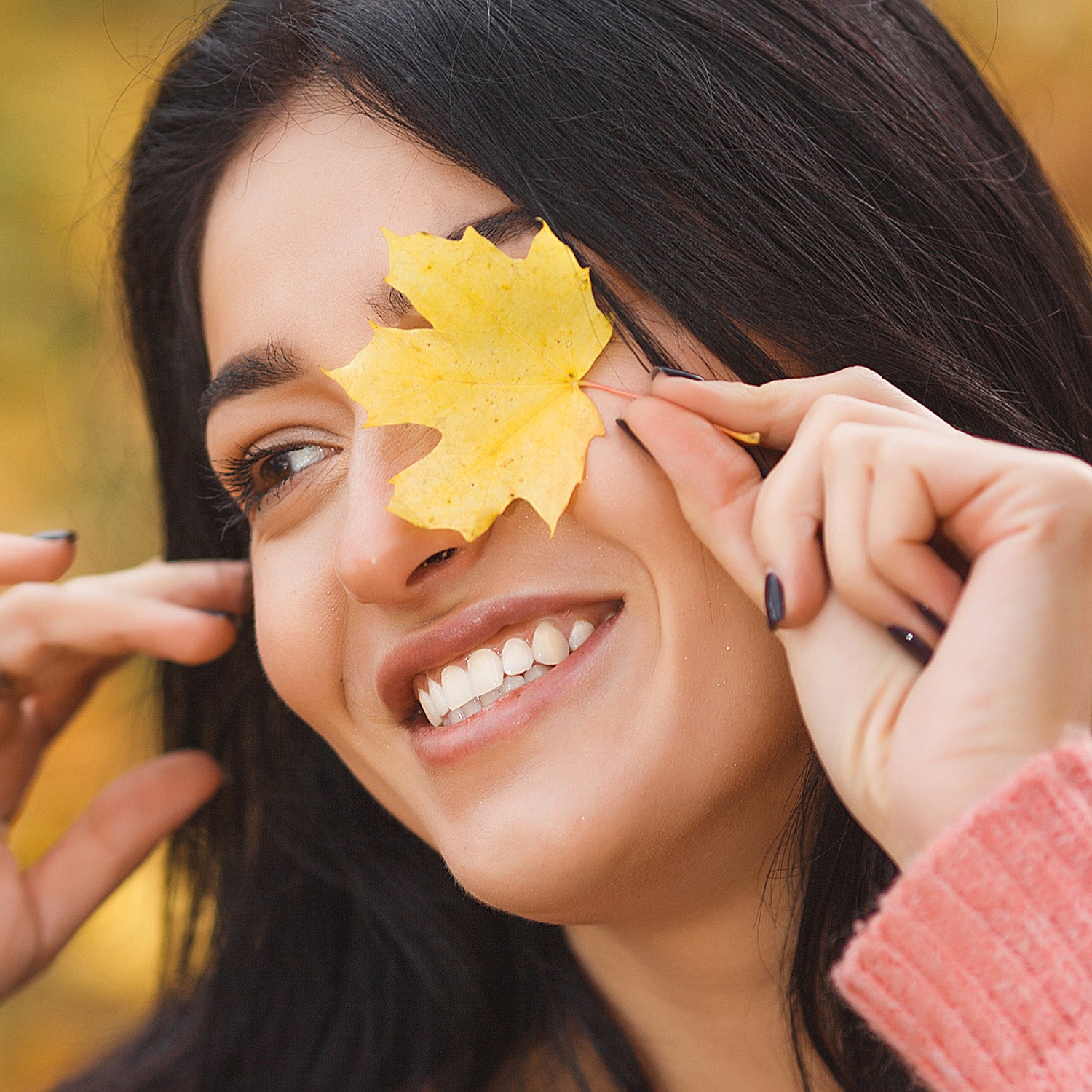 As we head into the cooler autumn season, it's important to know that your skin will need to adjust to the changes in temperature and humidity. To help with these changes, we've curated the perfect routine for the season. Now you can keep your natural glow going all year long.
Be Good to Your Skin This Autumn
As we enter the season of cozy sweaters, apple pies, and turning leaves, it's important to remember to take care of your skin as the weather changes. The temperature will soon be dropping and, depending on where you live, there may be changes in humidity as well. Fall can mean rain in some places and a welcome dryness after summer humidity in others.

What to Watch Out For
During this time of year, your skin may become more dry or oily due to the changes in weather. Because the weather is cooler, it's easy to forget about the damage UV rays can cause. Windier weather may also mean more particles in the air. To address these concerns and keep your year round glow going, we recommend the following cool-weather routine.
Cleanse: Of course, cleansing is the essential first step in your routine, morning or evening. For fall, our Revitalizing Cleansing Gel offers a refreshing feeling and a luminous glow while supporting collagen production to keep skin visibly elastic in the cooler air. If you are experiencing drier skin, try our Gentle Cleansing Lotion to help replenish moisture and give your skin balance.
Tone: Toning helps balance and soothe while preparing skin for the rest of your routine. Our Clarifying Toner makes skin feel fresh and alive while minimizing pores for a glowing finish.
Hydrate: As the weather cools, it's especially important to keep skin hydrated, especially if you live in a drier climate. Our Oil-Free Hydrator provides maximum hydration without the residue of a heavier cream. For those needing the added moisture boost from a more traditional moisturizer, our Nourishing Cream provides a deeper dose of hydration. Both are packed with vitamins and minerals, including our Blackberry Antioxidant Complex that helps skin defend itself from stressors such as UV rays.
Exfoliate: As the weather changes, your skin will adapt. This means it may produce more dead surface cells as new skin develops underneath. It's important to exfoliate to keep these cells from clogging pores. Try our Dual-Action Scrub, which incorporates both natural physical and enzymatic exfoliation to keep skin looking and feeling fresh.
Protect: We always recommend following our products with your favorite sunscreen. Because our line is so light on your skin it will never feel greasy or heavy and leaves a smooth canvas for SPF and makeup.
---