Get the Ultimate Cleanse from California Pure Naturals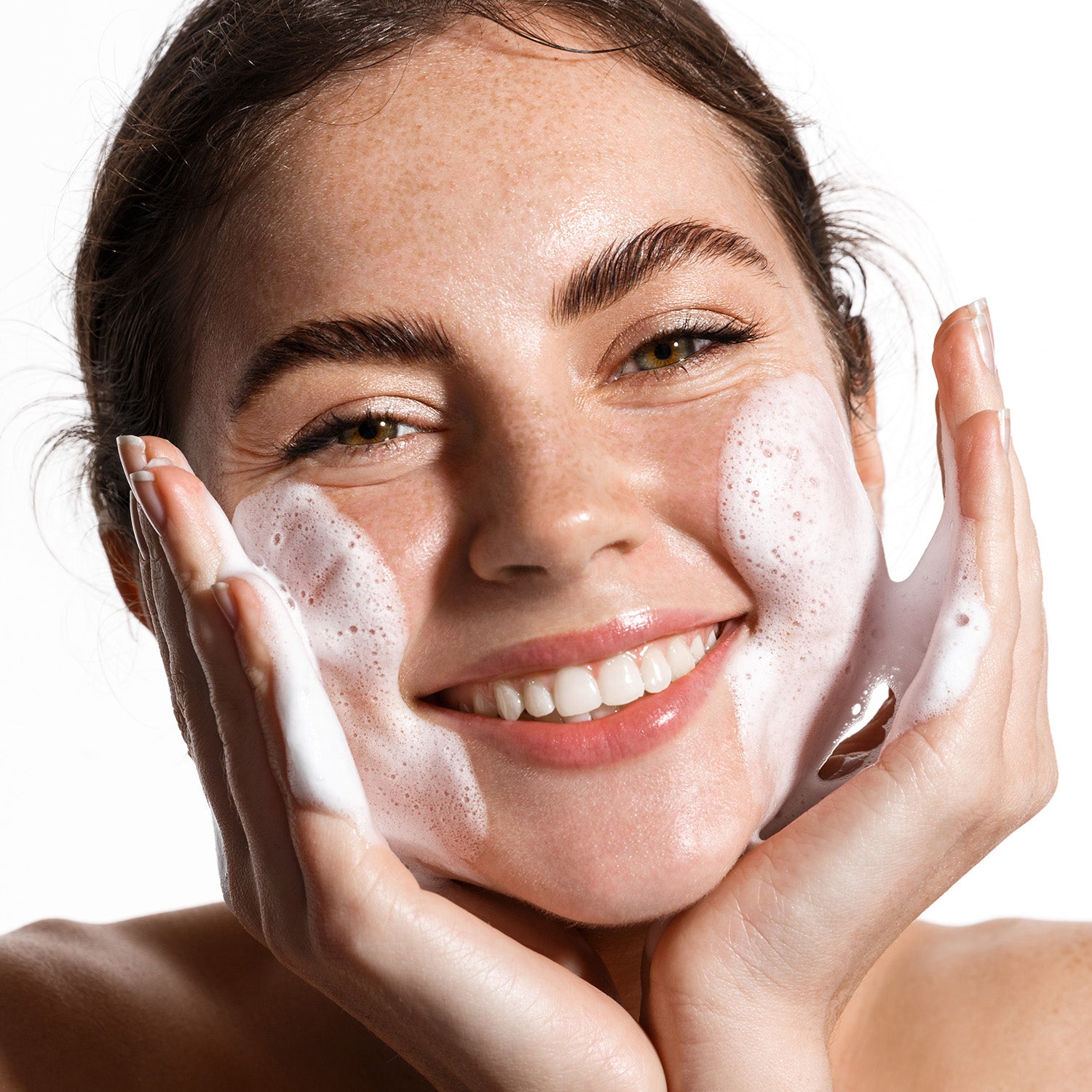 Whether first thing in the morning or right before you go to bed, the first step in your skincare routine should be a cleanse. Getting rid of impurities and bacteria that accumulate throughout the day or overnight. Preparing your skin for the rest of your routine is an essential step to get right. With these great cleansing options for the whole family, it's easy to find the right one for you.
What Makes our Cleansers Different
California Pure Naturals cleansers are made with at least 70% organic ingredients to ensure no harsh or unnatural chemicals come in contact with your skin. They are each specially formulated with key active ingredients to provide a deep clean without stripping skin of essential moisture.
Revitalizing Cleansing Gel
Formulated for oily or acne-prone skin, our powerful-yet-gentle Revitalizing Cleansing Gel eliminates surface oil and bacteria leaving the skin feeling fresh and relaxed. The non-foaming formulation prevents over drying, while Orange Peel and Calendula Extracts brighten and support your skin's natural collagen production for a firmer, more radiant complexion. Our proprietary Blackberry Antioxidant Complex fights the effects of harsh pollutants and other impurities to keep skin looking healthier over time.
If you're struggling with excess oil, this is the cleanser for you!
Gentle Cleansing Lotion
If you're looking for a little more nourishing moisture during your cleansing step, try our Gentle Cleansing Lotion. It gently removes makeup, dirt, and impurities while imparting moisture from Aloe Vera and Shea Butter to keep skin feeling plumped and supple. Ideal for those with dry or sensitive skin, it also features our proprietary Blackberry Antioxidant Complex.
This is the perfect cleanser for those with dry or sensitive skin.
Baby Gentle Foaming Cleanser
For the most sensitive of complexions, our gentle, nourishing, natural Baby Gentle Foaming Cleanser is crafted from only natural ingredients. Soothing Aloe Vera and Chamomile help relieve irritation. Completely free from sulfates, phthalates, and artificial dyes and fragrances, it is made with 80% organic ingredients for the ultimate kind clean.
This formula is ideal for infants or anyone who just wants an ultra-gentle, natural clean.
Find the Right One for You
Whether you're dealing with oily, dry, or sensitive skin, our line of natural cleansers will help you make the perfect choice to start your skincare routine off right!
Learn more by visiting our FAQ page.
---