Give Your Skin a Nightly Dose of Nourishing Moisture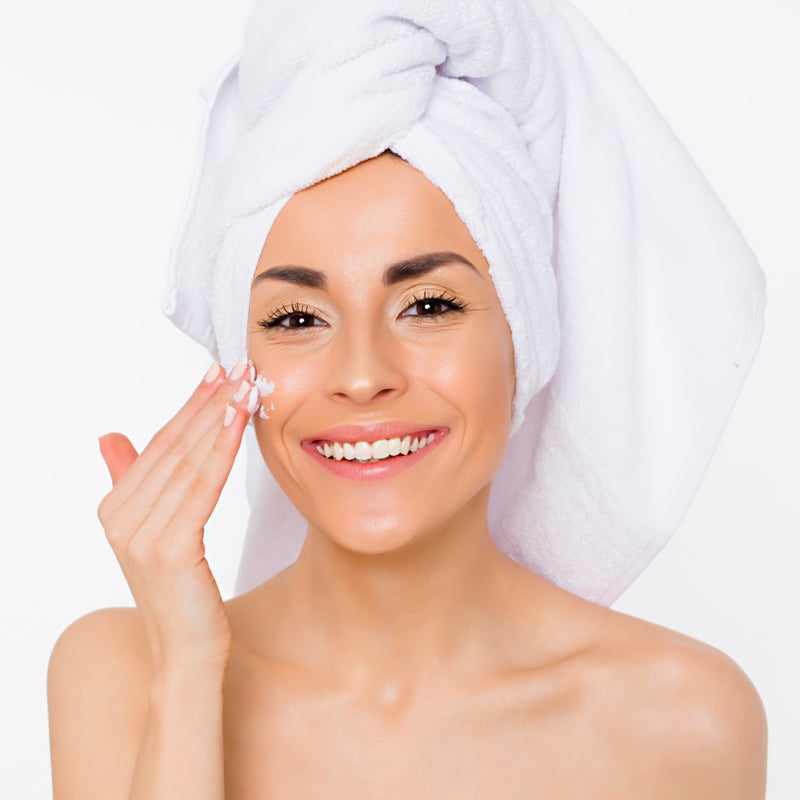 Everyone wants healthy, plumped, and youthful-looking skin, but did you know that your skin does most of its healing during the hours when you're asleep? This is also the time when pores open up meaning that it is most vulnerable to dehydration. A nourishing nightly moisturizer is the key to ensuring your skin stays hydrated and has all the nutrients it needs during this important daily renewal period. We recommend our Nourishing Cream for this important skincare step. In this article, we'll explore some of the benefits it offers for healthy skin.
Lightweight Moisture:
Vitamin-rich, organic, plant-based oils help keep skin from drying out without weighing it down or feeling greasy. These potent ingredients offer soothing relief and nourish skin to maximize its natural nightly healing time.
Shea Butter This rich moisturizer is bursting with essential fatty acids. Boasting natural anti-inflammatory benefits, Shea also imparts essential Vitamins A, E, and F.
Safflower Oil This natural plant oil is reported to address poor circulation and enhance blood flow. It also has soothing properties while providing light hydration. It is often used as a botanical treatment to address acne.
Raspberry Oil Rich in phytosterols which may support skin's natural collagen production for a plumper, more supple look, Raspberries are also high in Vitamin E, which supports a healthy skin barrier.
Argan Kernel Oil is rich in fatty acids and Vitamin E, helps relieve dry damaged skin, moisturizes, and nourishes.
Jojoba Seed Oil has natural antibacterial and anti-inflammatory properties to help soothe, calm, and condition skin.

Blackberry Antioxidant Complex
This exclusive complex is featured in a number of our most popular skincare products, including Nourishing Cream. It includes a blend of organic California fruit with antioxidant benefits for a more hydrated and protected complexion.
California Blackberry Fruit These fresh, locally sourced, organic berries pack a host of anti-aging benefits. The antioxidants contained in this superfruit help to reduce the skin's reaction to environmental stressors, which may help to reduce inflammation and support natural collagen production for a more elastic, even complexion. They also contain Vitamin C, which can help improve skin tone and brightness.
California Grapes These vine fruits are also rich in antioxidants and contain polyphenol Resveratrol, which is known for its anti-aging benefits. This ingredient promotes a more youthful-looking complexion. Vitamins A and K round out the benefits of this powerhouse ingredient.
California Kiwi Extremely high in brightening Vitamin C, Kiwis are also a good source of natural vitamin E. Their extract provides lightweight moisture, protection, and also supports collagen production, allowing for improvement in skin texture. 
California Pomegranate Nutrient-rich and packed with antioxidants, Pomegranates help to protect the skin from damage and inflammation, while potentially reducing the appearance of fine lines and wrinkles.
A Luxe Experience:
Aside from all the physical benefits, there is also something to be said for Nourishing Cream's calming and cooling sensory experience and subtle natural scent. By gently patting this cream into skin as the last step in your pre-bed routine, you're engaging in a relaxing ritual that sets your skin up for success and promises a healthy complexion for the next day.
---