How to Choose Products That Work Best with Sunscreen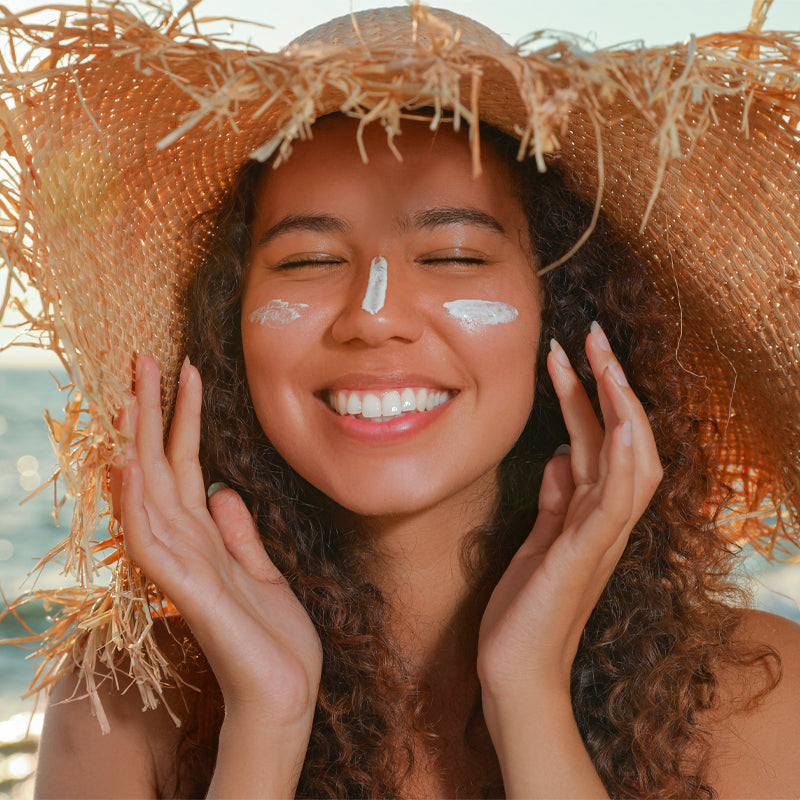 Sunscreen is a game changer for skin during the summer months, but it can also take a toll. See why California Pure Naturals products work well with sunscreen and learn how to choose the right ones for your skin type and SPF preference.
The summer months are now upon us, and you probably already know how important it is to protect your skin by wearing sunscreen. But what products work best to maximize the benefits of your SPF, prepare skin beforehand, and help cleanse at the end of the day? Here are some of our favorites that work well with SPF.
Antioxidant-Rich Cleansers and Toner:
Even when wearing sunscreen, you may forget to reapply, or some UV rays might get through. It's always good to make sure your skin is fortified even under the sunscreen. One way to do this is through the power of antioxidants. These substances, as the name suggests, limit oxidation in your skin. When free radicals such as pollution, bacteria, and UV rays cause stress to the skin, Antioxidants help to remove some of the oxidizing agents, preserving the integrity of the cells. This process is still being investigated, but many studies have shown results that indicate that antioxidants in skincare do help protect the skin from environmental stressors.
Our chief antioxidant powerhouse is the proprietary Blackberry Antioxidant Complex. This complex makes our products smell amazing and also contains vitamins C, A, and K, which can minimize signs of aging and visibly brighten the skin. This complex is used in a host of our products, including our Revitalizing Cleansing Gel, Clarifying Toner, and Gentle Cleansing Lotion.
Smooth Sunscreen Application
When applying sunscreen, it's important to start with smooth skin that is never greasy or oily. Too much oil on the skin's surface may cause the sunscreen to "pill" and not sink in. This inhibits the sunscreen from working properly. Excess oil on the skin may also trap pollutants and bacteria, leading to other skin concerns.
All California Pure Naturals products are lightweight and formulated to provide the necessary moisture while absorbing completely into the skin to avoid this undesired effect. For an even smoother canvas, try our Dual Action Scrub, which gently removes dead cells and evens dry patches so your SPF product can be absorbed more completely and evenly.
Addressing Dryness
Some chemical sunscreens can be drying to the skin's surface. To address this, we suggest using our Oil-Free Hydrator or Organic Facial Hydrator Set to keep skin feeling plumped and soft. If you have especially oily skin, these hydrators also work well as last-step moisturizers.
For those with dryer skin, our Nourishing Cream delivers richer hydration while still being light enough to keep "pilling" at bay. It also contains our Blackberry Antioxidant Complex.
Washing it Off
Residue from chemical or physical sunscreens can clog your pores and trap bacteria overnight. Our gentle, yet effective cleansers help to remove this residue for a fresh start.
Revitalizing Cleansing Gel
for the face and
Almond
,
Avocado
,
Blackberry
, and
Apricot
Body Washes work quickly and leave you smelling wonderful with a bright, fresh feeling.
---