Routine for Sensitive Skin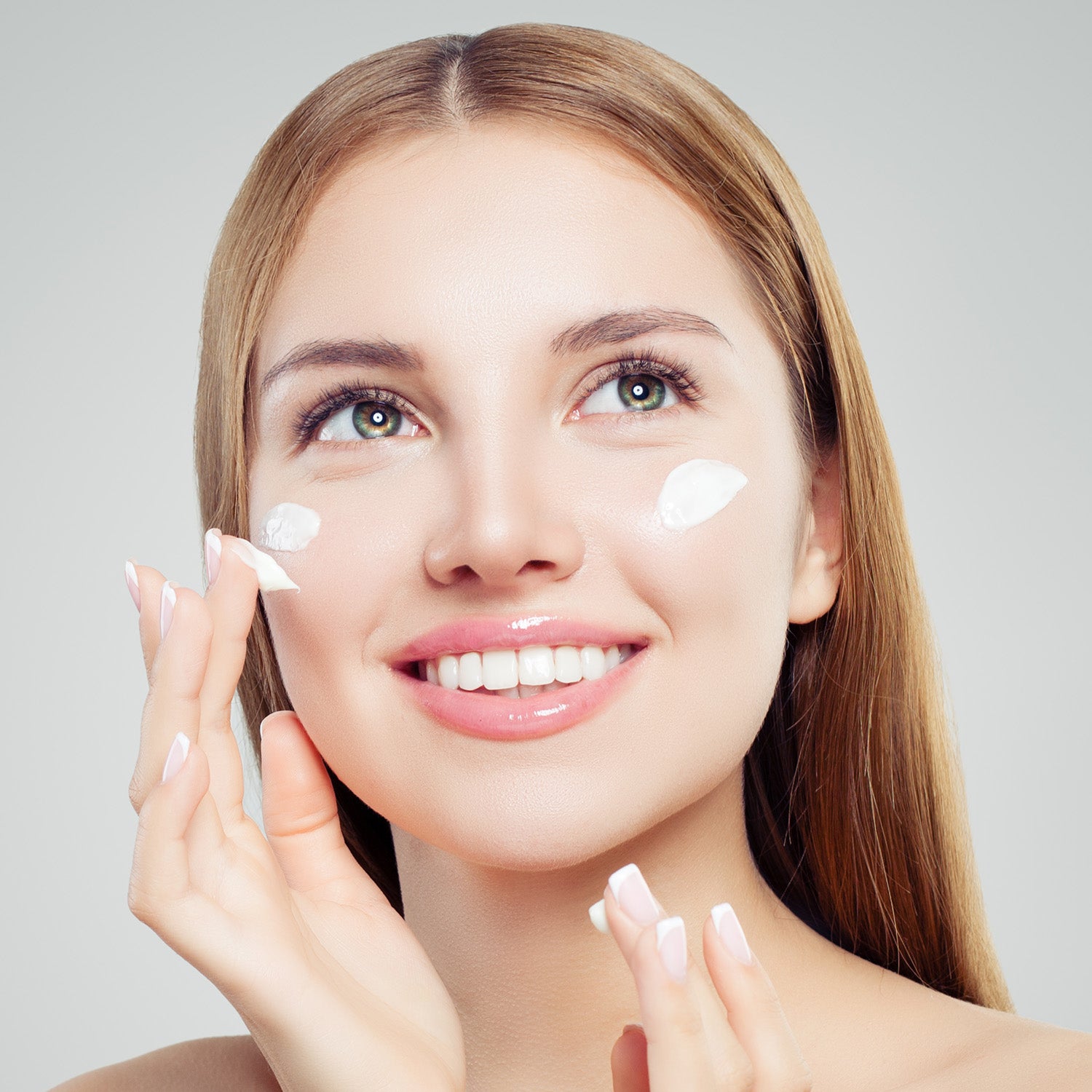 "Sensitive skin" is one of the most searched topics in the beauty industry. For those with this skin type, it can be a real challenge to find products that effectively address their needs without causing reactions or flare ups.
How to Know if You Have Sensitive Skin
If you often experience irritation, redness, flakiness, or blemishes due to environmental factors, makeup, or the harsh chemicals found in many skincare products, chances are, you have sensitive skin. In order to achieve your skincare goals, you are going to need products that not only achieve the results you want but do so without synthetic chemicals or stringent active ingredients. California Pure Naturals' products are designed to minimize irritation and allow your skin to flourish. All of our products are made 100% vegan, at least 70% organic, and with naturally-grown ingredients. They never contain harsh chemicals like phthalates, parabens, or synthetic dyes or fragrances.
These are our top picks for those with sensitive skin.
Your Natural Daily Routine
Cleanse: Softly nourish skin with our Gentle Cleansing Lotion. This non-foaming, natural cleanser features our proprietary Blackberry Antioxidant Complex and is effective at removing dirt and makeup without stripping skin of moisture. It also has Aloe Vera to soothe sensitive skin.
Tone: Fortified with Geranium and soothing Cucumber extracts, our Clarifying Toner is perfect for soothing sensitive skin and preparing it for the next step in your routine while giving it a dewy glow.
Hydrate: Sensitive skin needs to be kept moisturized and protected. We recommend using our Renewal Facial Serum in the morning and our Nourishing Cream at night. Packed with our Blackberry Antioxidant Complex, both of these powerhouse moisturizers supply natural moisture from ingredients like Aloe Vera, Shea Butter, and Argan Oil.
Exfoliate: Exfoliate gently and no more than once a week with our Dual Action Scrub to keep skin looking radiant while avoiding flareups. Natural walnut shell and fruit enzymes from Papaya gently remove dead skin cells, while Aloe Vera and Cucumber Extract soothe the skin.
Protect: California Pure Naturals products are ideal for preparing your skin for sun protection. Follow this routine in the morning with a natural or organic SPF product to keep skin looking healthy and radiant.
Your Solution for Healthy Skin
Having sensitive skin can make it difficult to take care of your complexion, but finding natural, organic products is a great place to start! Find out more about what California Pure Naturals has to offer those with sensitive skin and learn more about our products on our FAQ page.
---