Seasonal Skincare: Prep Your Skin for Spring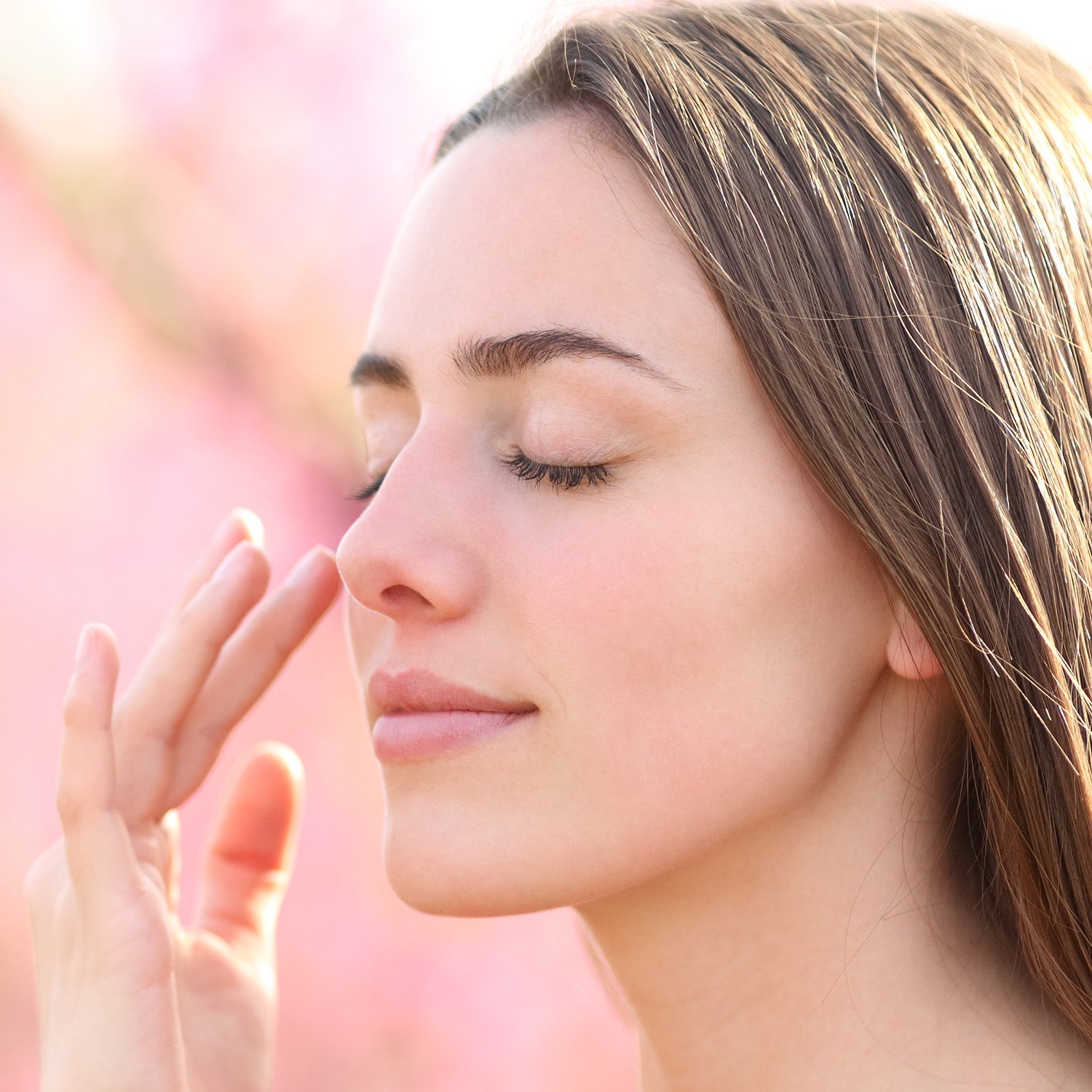 Spring is here! But sometimes warmer weather can bring fresh challenges for your skin. Ease into the season with our recommended routine for spring.
Why Change it Up?
Most of us look forward to the end of winter and the chance to spend more time outside. However, the changing of the season can mean challenges for our skin. As the sun shines more brightly going into the warmer seasons, temperature changes, humidity, and particles in the air, like pollen, may adversely affect the look and feel of your complexion. It's important during this transitional time to adopt a skincare routine that will take you through the change of seasons with an effortless glow, as well as staving off common seasonal skin conditions like redness and increased sweat and oil production.
Our Recommended Routine:
Morning:
Cleanse: Just like Mother Nature uses spring as a time for regrowth, so too does your body. Use our Revitalizing Cleansing Gel to support natural collagen production for a bright and renewed appearance. This gentle cleanser scrubs away dead skin cells without excess foaming or drying out the skin. If your skin is not overly dry after the winter months, consider sticking with our Gentle Cleansing Lotion, which will moisturize and balance out your skin, while cleansing at the same time.
Tone: Once you've patted your face dry, apply our Clarifying Toner. The toner will calm your skin and diminish the look of pores for a more even skin tone. It also helps soothe any appearance of redness and give your face a natural glow.
Hydrate: Our lightweight Oil-Free Hydrator preps your skin for moisture without the heaviness of a winter product. Blackberry Antioxidant Complex™ has also been shown to combat the effects of skin stressors, such as UV rays and pollen in the air while restoring a healthy glow.
Moisturize: Though there is more humidity in the air, your skin is still prone to dryness during the spring months. Use our Renewal Facial Serum with natural ingredients like Rosehip Oil and Jojoba Oil to keep the skin from becoming taut.
Protect: Of course, as the days become longer, you'll want to follow our routine with your favorite sunscreen to keep your skin protected and healthy.
Evening:
Cleanse: Just as in our morning routine, use Revitalizing Cleansing Gel or Gentle Cleansing Lotion as the first step to scrub away the impurities that may have collected on your skin throughout the day. Use our Dual Action Scrub once or twice a week to scrub away dry skin and encourage new skin cell growth.
Tone: Minimize the look of pores and prepare your skin for moisturizing with the help of our Clarifying Toner. This step helps calm your skin after a thorough cleansing.
Hydrate: Skin cells regenerate as you sleep, so be sure your skin is plenty nourished before heading to bed. Apply our intensely moisturizing Nourishing Cream to help set the foundation for a beautiful morning glow.
Establishing a healthy skin care routine is essential to combatting signs of aging and maintaining a flawless complexion. However, as the seasons change, so too do your skin care needs. Try our Spring skincare routine to help your skin transition for an effortless year-round glow.
Questions? Get in touch to learn more!
---