The Benefits of Calendula: The Ingredient from Your Garden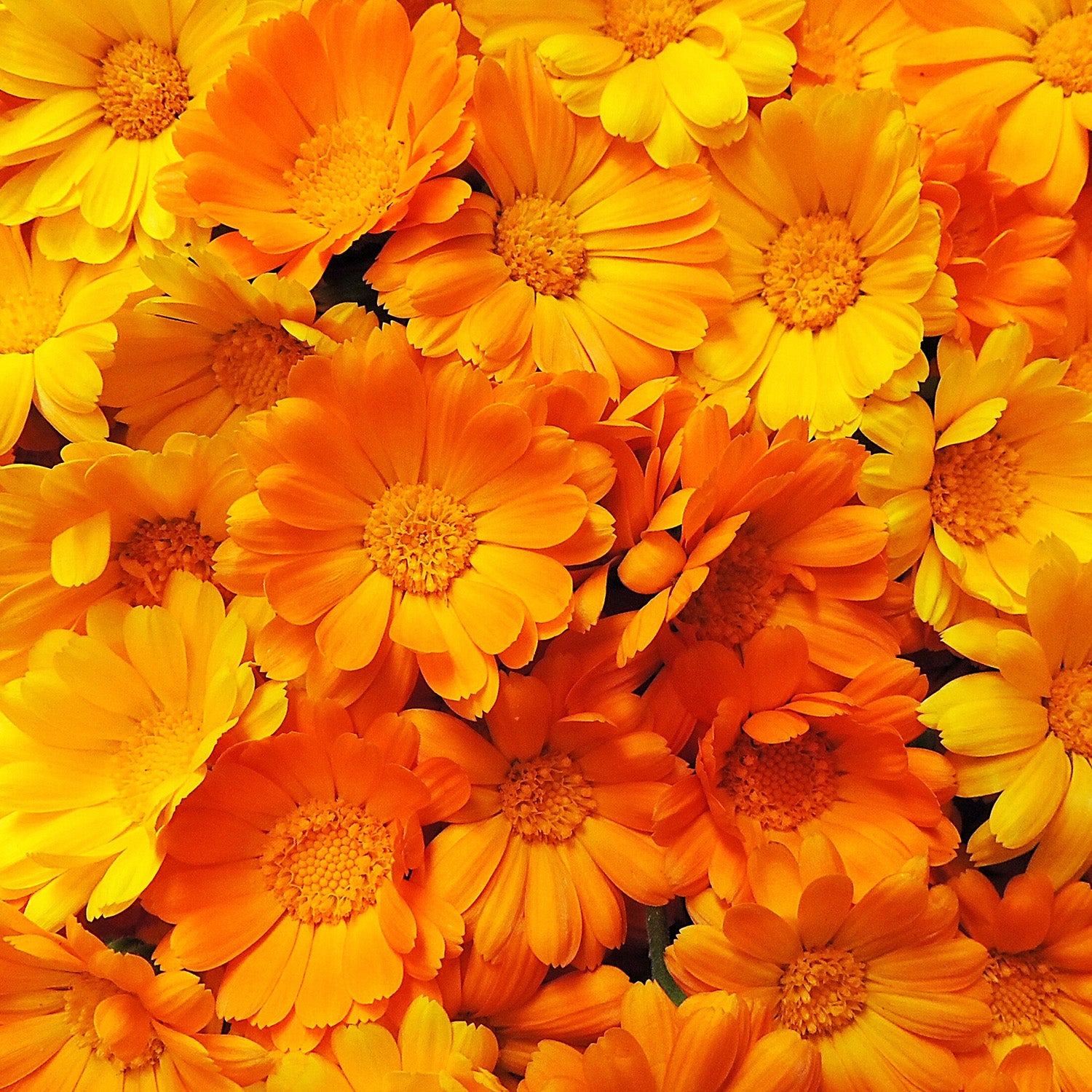 The Calendula flower, also known as the House Marigold, hides an ingredient that works wonders for skin. Rich in Linoleic Acid (Vitamin F), which provides moisture and supports the skin's natural barrier, this powerhouse ingredient also helps to reduce redness, irritation, and visible signs of aging.
What's the Story Behind Calendula?
Native to southern Europe and the Mediterranean, the Calendula flower is now grown all over the world. Its health benefits have long been known and it is even eaten in many cultures. Our organic Calendula Oil is created right here in California and lends its benefits to some of our most popular products.
The Benefits of Calendula
Addressing Redness and Irritation
Calendula Oil may have anti-inflammatory properties and is known to soothe redness and irritation caused by common skin conditions, such as acne and eczema.
Moisturizing
Linoleic Acid is a lightweight moisturizing oil, and the secret to brighter, more hydrated skin. Similar to Hyaluronic Acid, it bonds moisture to the skin's surface for a fuller appearance while making skin appear brighter, more glowing, and more plumped. It does all this while feeling light and gentle on the skin—never greasy or sticky.
Anti-aging
Because it bonds moisture to the skin and supports the skin's natural barrier, Calendula can also slow visible signs of aging. By making skin appear fuller and more plumped, as well as brighter, it can help diminish the look of wrinkles and dullness associated with aging skin.
Oily and Sensitive Skin
You might not think that an oil can help those with oily skin, but Calendula has been shown to contain anti-microbial benefits and is especially effective for those with excess oil, while being gentle enough for sensitive skin. There are even studies suggesting that the application of fatty acids, such as Linoleic Acid, may help alleviate acne.
Where to Find Calendula in our Products
Revitalizing Cleansing Gel: This refreshing, lightweight cleanser helps support natural collagen production and contains Calendula and Orange Peel extracts to brighten and support healthy glowing skin. Gentle and non-foaming, it can be used every day without stripping skin.
Oil-Free Hydrator: Get the benefits of complete hydration without weighing skin down. In addition to Calendula Extract, this powerhouse moisturizer features our exclusive Blackberry Complex, Green Tea, Aloe, and other beneficial extracts.
Taking the Best of Nature:
Here at California Pure Naturals, it's our mission to provide natural skin care products and natural hair and body products that nourish your body as well as our planet! All of our dermatologist-grade personal care products utilize organic, California-grown fruits, herbs, and botanicals - such as Argan, Green Tea leaves, and Shea Butter -to reinvigorate your body from the outside in. With a conscious effort to source from local farms, California Pure Naturals is committed to environmentally conscious beauty products that are vegan, cruelty-free, and at least 70% organic. Take a look at all of our products in our online store
Try them for 60 days; if you don't love them, we will refund your money – guaranteed!
---