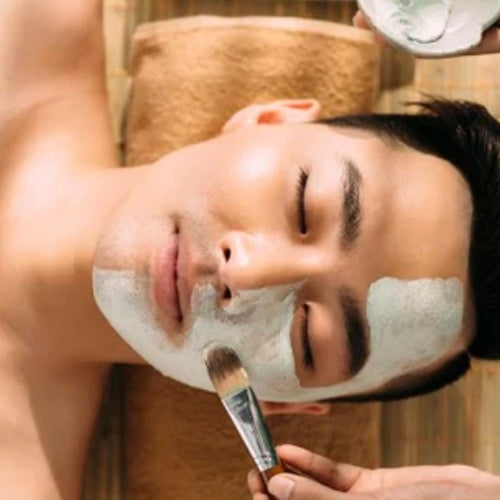 Are you curious about vegan skin care and how it can benefit your skin? Perhaps you're considering switching to a plant-based routine, but you're not quite sure where to start. If that's the case, you've come to the right place! In this Vegan Skin Care 101 guide, we'll take a deep dive into all things vegan skin care, including why it's beneficial for your skin and the environment, key ingredients to look for, and tips for building your perfect routine. Whether you're a long-time vegan or simply looking to make more ethical and sustainable choices in your beauty routine, this guide will provide you with all the information you need to get started on your vegan skin care journey. So, grab a cup of tea and let's dive in!
All About Vegan Skin Care
Why Is Vegan Skin Care Important?
When most people hear the word vegan, they think of a diet void of hamburgers and hot dogs. However, vegan doesn't only apply to food. Skin care products that are vegan are made without the use of animal ingredients or byproducts. This usually means vegan skin care products are mild, natural, and bring nourishment to the skin. Additionally, they contain loads of healthy vitamins, minerals, and antioxidants. So, even if you're not a dietary vegan, you may still want to consider vegan skin care. Read on to find out why.
No Harsh Chemicals
Vegan skin care and beauty products usually contain no harmful or harsh chemicals. This is important especially for those with sensitive skin or skin that is prone to irritation. Because your skin absorbs nearly 60% of the products applied to it, harmful chemicals such as sulfates, phthalates, parabens or preservatives found in non-vegan products can make their way into your body and may cause adverse effects. Using vegan beauty products avoids using harsh chemicals.
No Animal Cruelty
Many skin care and beauty products source ingredients from animals. The process used to obtain these ingredients is not often safe or kind to animals. Beyond, some companies test their products on animals—including chimps, rabbits, mice, and more—and this can cause animals to be exposed to harmful chemicals and conditions. Vegan products avoid animal-cruelty by utilizing ingredients found in nature, like fruits, herbs, and botanicals. So if you're striving to live a cruelty-free lifestyle, you'll definitely want to update your skin care routine to only include natural vegan products.
Natural Ingredients
Many people are now paying more attention to what's in the products they use every day, and for good reason: because our skin is absorbent, the chemicals we use on the outside may affect us on the inside. Vegan skin care and beauty products are natural and minimal. They contain pure ingredients like fresh fruits and vegetables, herbs, and other botanicals. These ingredients are full of essential nutrients, vitamins, and minerals that may be beneficial for skin and overall health.
Ensuring A Healthy Environment
Gentle plant-based formulas are not only kind to your skin, but they're also kind to the earth. The ingredients used to formulate vegan beauty products are often thoughtfully and sustainably harvested, with the goal of ensuring a healthy environment in mind. Vegan skin care aims to create a better planet by obtaining natural ingredients from local and sustainable agriculture and to keep this legacy going for a healthier future.
Healthier Skin Outcomes
We believe vegan products are simply better for your skin. The natural ingredients infuse your skin with healthy nutrients, and over time, using vegan products may produce healthier skin. You may even notice that your skin looks softer, smoother, and more youthful after using vegan skin care products than it ever has.
California Pure Naturals: 100% Vegan Beauty & Skin Care Products
California Pure Naturals is committed to excellence in our brand, products, and legacy. We proudly offer a selection of exceptional products for skin, hair, and beauty that are held to the high standards of vegan skin care. Each and every one of our products is 100% vegan and free of artificial preservatives, sulfates, phthalates, parabens, and silicones. Based on our favorite California-grown organic fruits, and inspired by the principles of dermatologist grade formulas, each product uses nature's best ingredients to create a superior skin care experience and provide your skin with a youthful California glow. Read on to discover more about our 100% vegan products below.
Vegan Facial Care Products
Our 100% vegan facial care products are designed with wholesomely pure ingredients to benefit your body and the earth.

For cleansing, check out our Revitalizing Cleansing Gel made with orange peel and calendula extracts to promote collagen production, and our Gentle Cleansing Lotion featuring jojoba, sunflower oil and shea butter to gently remove dirt, oil and impurities while nourishing skin. For exfoliation, our Dual Action Scrub made with walnut shell, papaya fruit extract and pomegranate works wonderfully to scrub away dead skin cells and revitalize dull skin.

Our Organic Facial Hydrator is meant to provide intensive hydration, replenish moisture, and aid skin's renewal. This rich complex is like an all-purpose vitamin for your skin. It contains pomegranate and blackberry extracts for their antioxidant properties, black tea, burdock, and calendula.

For moisturization, we offer a Nourishing Cream formulated with cranberry seed and argan oils to help the skin's overall softness and texture, an Oil-Free Hydrator with aloe, green tea, and blackberry complex for lightweight moisture, and our Radiance CC Cream SPF 30 to protect your skin from the sun while providing natural pigments to blur imperfections.

Our Clarifying Toner is fortified with rose geranium and cucumber to soothe skin, minimize pores and improve skin's tone and texture for a dewy glow.

Don't forget to treat your skin with our Glow Facial Oil made with smoothing and brightening jojoba and evening primrose oil, and our Renewal Facial Serum packed with hyaluronic acid and vitamins C and E to plump your skin with essential nutrients.
Vegan Hair & Body Products
Our hair and beauty products bring California-grown fruits, herbs, and botanicals straight from the garden to your hair and skin.

For superior hair care, check out our Strengthening Shampoo containing ginkgo biloba, chamomile, and burdock root, and our Strengthening Conditioner made with linseed, argan and safflower oils, and cocoa and shea butter to add silky shine.

Don't forget to cleanse your skin with our blueberry and aloe-vera fortified Body Wash for an energizing and nourishing clean. Follow it up with our Body Lotion for rich texture and smooth silkiness, and our Hand Cream featuring shea butter, rosehip oil, and orange peel extract to give your hands a dose of softness.
Vegan Baby Care Products
All of our natural and 100% vegan baby products are consciously crafted with at least 70% organic ingredients to nourish your baby's delicate skin. Give baby a bath with our Baby Gentle Foaming Cleanser, made with aloe vera and chamomile to relieve red and irritated skin while gently washing away dirt and grime. Follow it up with our nourishing Baby Lotion featuring borage and rosehip oils to protect baby's skin from dryness and chafing.

Heading out into the sun with a baby? Don't go without applying our Natural Baby Sunscreen SPF 30 to protect your child's delicate skin.
The Best in Vegan Skin Care
At California Pure Naturals, we've proudly taken the best nature has to offer to create a selection of vegan skin care products designed to nourish your skin, hair, and body. We encourage you to visit our FAQ page for more information or browse our online store today. And if you have any questions about vegan beauty products, our brand, or our products, reach out to us at our contact page. We look forward to hearing from you!
---