Beautiful Skin Care Benefits of Chamomile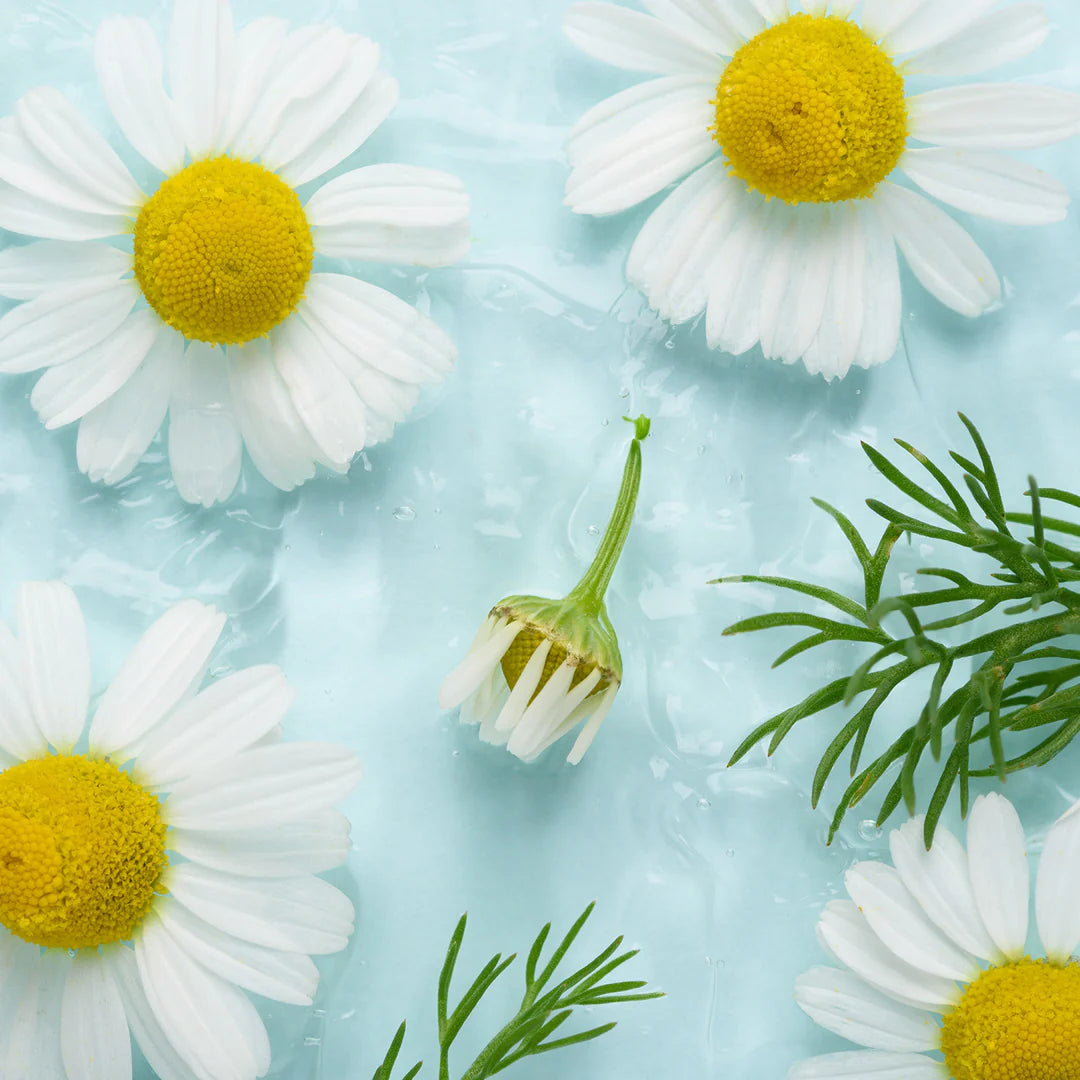 Chamomile isn't only good for brewing a relaxing cup of bedtime tea. This remarkable herb also offers an impressive range of health and skin care benefits.
Chamomile isn't only good for brewing a relaxing cup of bedtime tea. This remarkable herb also offers an impressive range of health and skin care benefits.
What is chamomile?
Known to botanists as Chamaemelum nobile, chamomile is a small flowering herb with big benefits. Dried flowers of the daisy-like plant can be steeped in hot water to create a soothing tea that is used to reduce stress, improve sleep, and promote relaxation. As a traditional folk medicine, chamomile may be used to counteract fever and inflammation, explains Purdue University. There's more to chamomile than tea, however. The dainty daisy relative can also be used to soothe and beautify skin and hair.
History of chamomile as a health and beauty aid
The history of chamomile as a health and beauty aid goes all the way back to ancient Egypt where royals slowed the visible signs of aging by applying crushed chamomile flowers to their skin. In fact, the plant was so revered, ancient Egyptians sponsored festivals dedicated to the celebration of chamomile. Today, chamomile-based products provide gentle treatment of dandruff, skin irritation, burns, and canker sores.
Skin care benefits of chamomile
Chamomile can help you sleep, but it's also good for your skin. According to National Institutes of Health, the essential oils and flavonoids contained in chamomile have the ability to penetrate dermal layers to deliver soothing relief to stressed-out skin. The NIH also notes that topical application of Roman chamomile shows great promise in the treatment of eczema, rashes, and skin wounds.
Chamomile is gentle enough for babies
Chamomile should not be used by persons who are allergic to ragweed, marigolds, or chrysanthemums, but everyone else can enjoy the skin-softening properties of this amazing herb, including kids. In fact, one of the best-selling products here at California Pure Naturals is designed specifically for babies. Nourishing and natural, our Baby Foaming Cleanser gently clean's even the most sensitive skin. In addition to chamomile, this vegan-friendly cleanser contains aloe, cucumber, calendula, and licorice root.
Fabulous face wash
Beauty gurus recommend removing every speck of makeup before going to sleep. If worn overnight, eye makeup and facial cosmetics can cause a range of problems, including acne, dry skin, and premature wrinkling. Massage face for at least 15 seconds with a natural product such as Gentle Cleansing Lotion from California Pure Naturals before wiping away all traces of foundation and blush with a wet washcloth. To ensure all makeup is gone, use a white washcloth to monitor the cleansing process, recommends Allure magazine.
Chamomile is good for hair, too
If you want beautiful hair but wish to avoid unnatural ingredients like ammonium lauryl sulphate, DMDM hydantoin, and artificial dyes, go for a mild yet effective shampoo like California Pure Naturals' Strengthening Shampoo. Formulated with locally-sourced fruits and flowers, including California grown chamomile, blackberries, grapes, pomegranate, and kiwi, this super-gentle, cruelty-free shampoo sudses easily and rinses thoroughly to provide gorgeous, easy-to-manage tresses.
Locally-Sourced Skin & Hair Products
California Pure Naturals provides locally-sourced, natural skin and hair care products so you know you're doing the best thing for your body and your wallet. Start benefiting from effective chamomile skin care or hair care products from California Pure Naturals today! We offer a splendid selection of natural skin and hair care products that have amazing reviews.
---